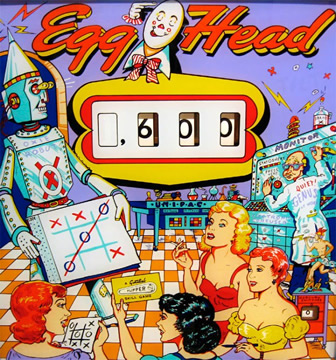 Looking for something different in an analog-type ringtone? How about trying the sounds of a vintage pinball machine?
Since the 1970s, most pinball machines have adopted electronic tones, recorded sounds, and overly intrusive music. Earlier pinball machines used bells, bumpers, and metal sensors to create a calmer, less insistent aural atmosphere.
In addition to ringtones, you could use these sounds for alerts, notifications, or alarm tones.
When you hear these sounds in a crowded area, you'll know it's your mobile device that needs attention and not someone else's.
With everyone else trying to be hip, you can go the other way, and be retro.
MP3-Compatible Pinball Ringtones
If your mobile phone supports MP3 files, you could try these MP3 ringtones. They recreate the bells and mechanical sounds of vintage pinball machines.
Note: Click on the gray "play" icon to preview a ringtone.
Bell #1
Bell #2
Bell #3
Bell #4
Bonus #1
Bonus #2
Game Over
Initialize
Launch Ball
Motor
Reset
Slingshot #1
Slingshot #2
Start
iPhone-Compatible Pinball Ringtones
These are the same as the MP3 ringtones above, except they're in an iPhone compatible format. Your iPhone or iPad can now sound like a vintage pinball machine.
Bell #1
Bell #2
Bell #3
Bell #4
Bonus #1
Bonus #2
Game Over
Initialize
Launch Ball
Motor
Reset
Slingshot #1
Slingshot #2
Start
Google+